Eager to shake off cabin fever from the long winter, Toledoans will start filling up the patios of their favorite restaurants this spring and summer. Relaxing on a patio with friends, drinks, and delicious food is a great way to get more out of those beautiful spring days. Below are 5 great patios to get you out of the house and to fully enjoy the warmer weather.
 1. El Vaquero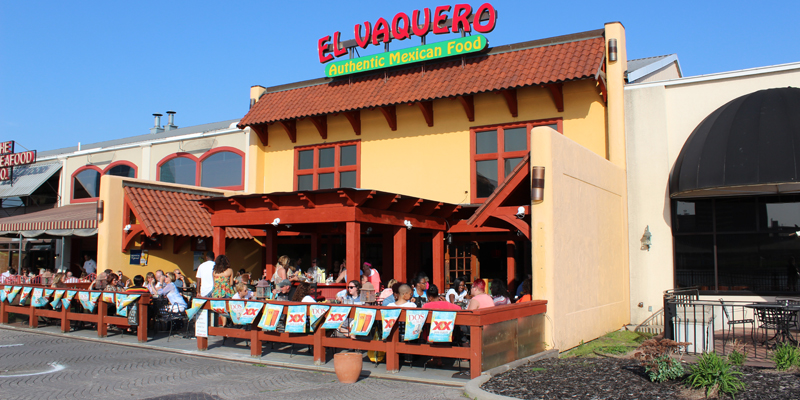 24 Main St. | 419-690-8330 | Vaquerorestaurant.com
Enjoy a beautiful view of the Riverfront while sipping a margarita–what could be better than that? The spacious patio seats approximately 85 guests, which is a good amount of space to accommodate a bigger party. Enjoy the delicious aromas of Mexican cuisine while watching boats on the river and people walking along the Docks pathway.
2. Black Forest Cafe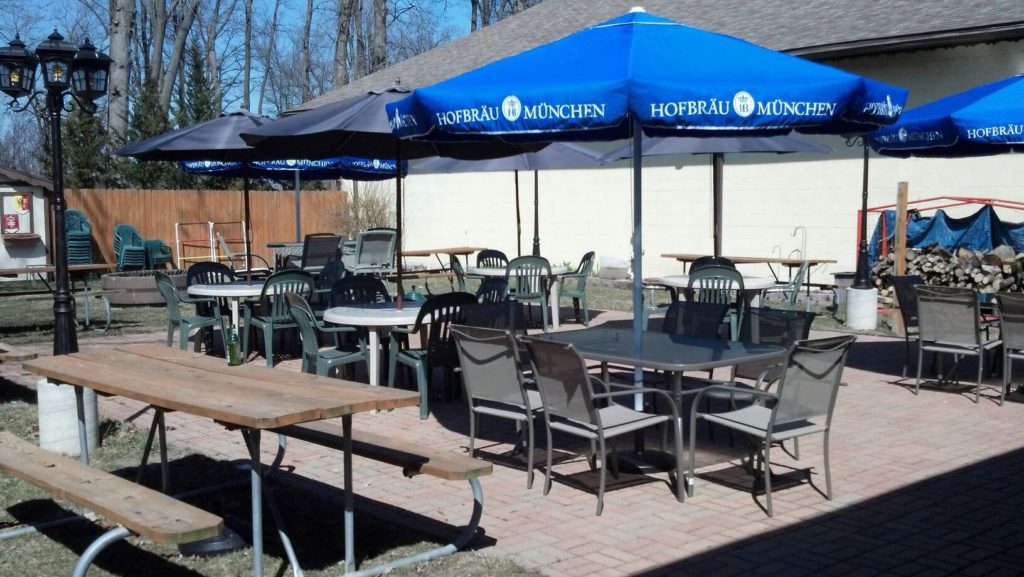 3624 Seaman Rd. | Oregon | 419-593-0092 | Blackforestcafe.net
Located in scenic Oak Shade Grove, you can experience authentic German cuisine without booking a flight to Europe. The architecture and comfortable atmosphere of the Black Forest Cafe's German Biergarten will make you want to put on your lederhosen and clank mugs with the person sitting next to you. The patio seats 49, which is allows for a more cozy and intimate patio setting–hopefully you'll make some new friends before you leave.
3. Shorty's BBQ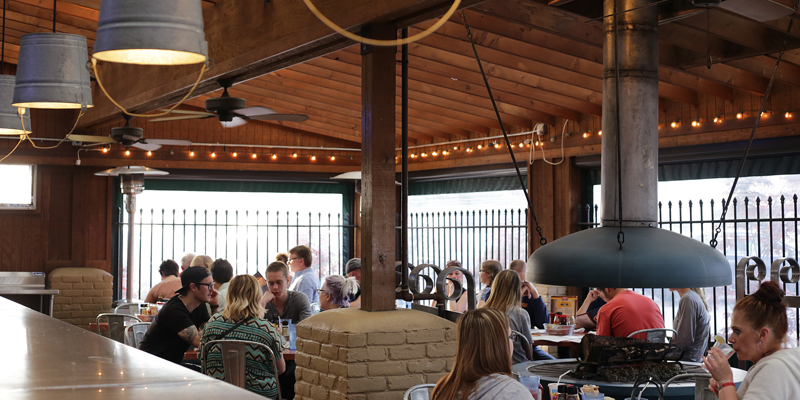 5111 Monroe St. | 419-841-9505 | Mancys.com
For a more traditional and relaxed American experience, visit Shorty's BBQ. The covered patio features a large fireplace which emits the glorious aroma of slowly smoked meats, cooked up to 18 hours for the perfect tenderness and flavor. This patio seats up to 50 guests and features live music on select days. As part of the Mancy's Restaurant Group, this restaurant will surely live up to the quality expected of other restaurants owned by the group.
4. NINE at Hensville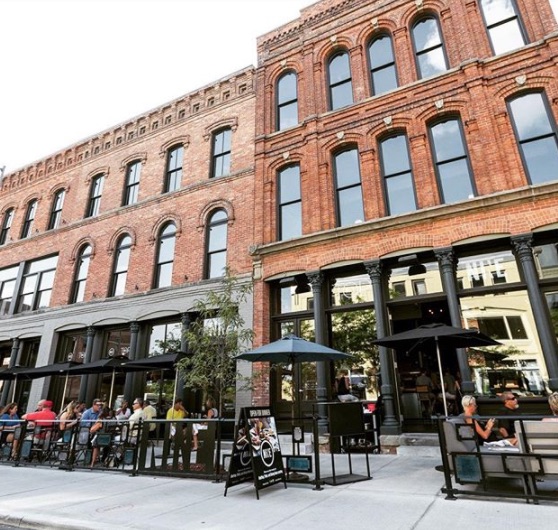 9 N. St. Clair St. | 419-724-4499 | ninehensville.com
On your way to see the Mudhens, but want to grab a bite to eat before the game? NINE at Hensville is the perfect place to enjoy the outdoors in the heart the warehouse district.  NINE serves "traditional Americana" fare that uses local ingredients from area farms and producers to create made-from-scratch dishes with a modern taste and composition. Dine on the streetside patio, ballpark patio, or the Top of NINE rooftop deck overlooking the Warehouse District.
5. The Oliver House at Maumee Bay Brewing Co.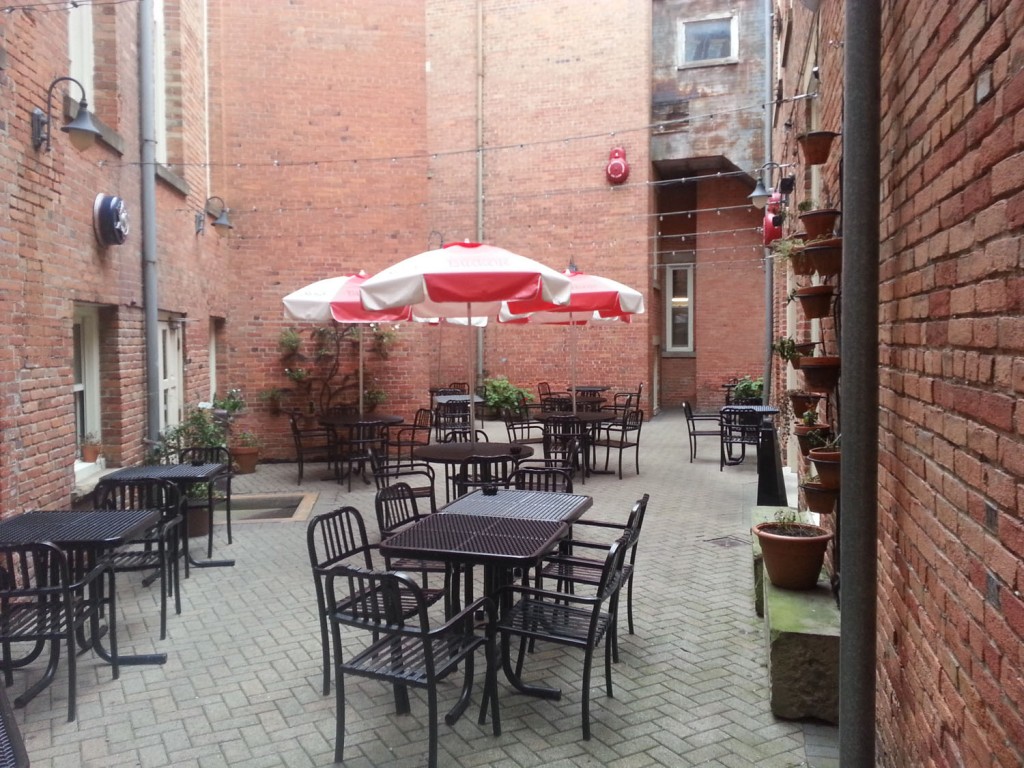 27 Broadway St. | 419-243-1302 | www.mbaybrew.com
Enjoy a historic experience in one of Toledo's oldest commercial buildings. The patio is enclosed by brick and only has 10 tables which is great if you want a more personal setting.  Try some of the local brews on tap while soaking up the rays.