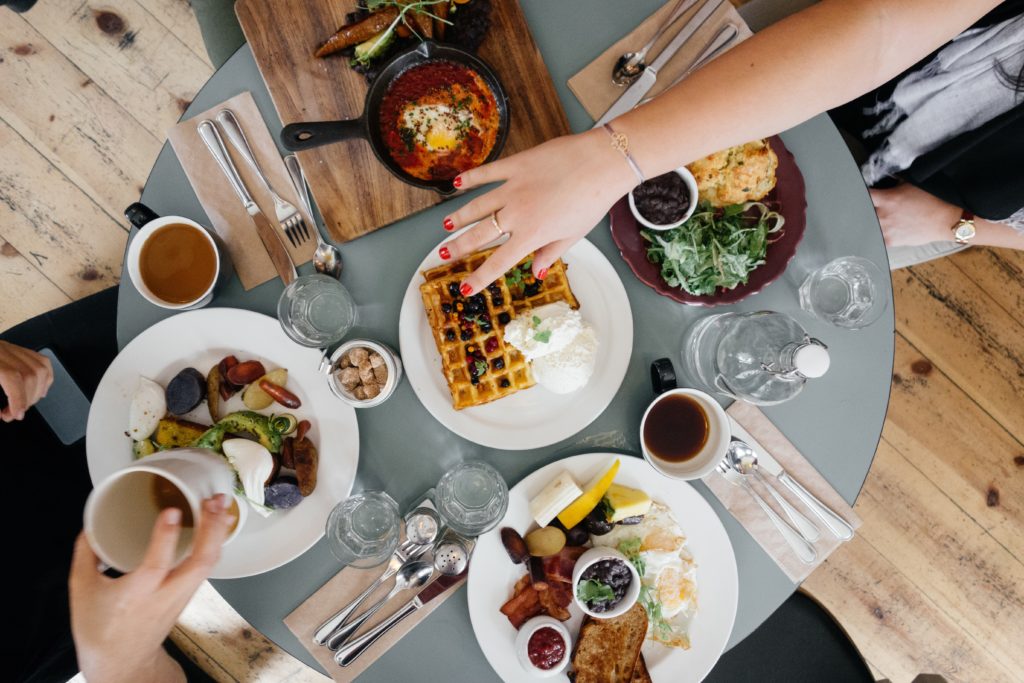 When it comes to finding a good place to get brunch in Toledo, there is no shortage of delicious options. Below are 5 restaurants that make the top of our list as the best places to get brunch. Brunch is a great time to relax with friends or family on those lazy weekend mornings where you aren't in a hurry to do anything besides drink coffee or mimosas and enjoy some meaningful conversation.
Manhattan's Pub N' Cheer
Manhattan's Pub 'N Cheer offers local residents the opportunity to enjoy the experiences of New York every day. You may have been there for cocktails or live music, but if you haven't had their Sunday brunch, you have yet to experience on of the best kept brunch secrets in town. The Sunday brunch buffet features some of the regular menu options as well as traditional breakfast foods.
Firepit Grille
On Sunday's the Firepit Grille has an all-you-can-eat buffet featuring BBQ favorites and requisite breakfast foods. This is a great choice especially for meat lovers with chef-carved sirloin, smoked ham, BBQ chicken, roasted turkey, biscuits and gravy, omelettes, macaroni and cheese, just to name a few of the highlights. To top things off, they offer $5 bloody marys and mimosas.
http://www.firepitgrille.com/brunch
Granite City Food & Brewery
If shopping is on your weekend to-do list, Granite City Food & Brewery is a good choice since it is located at Fallen Timbers Shopping Mall. Their signature cinnamon bun drizzled with caramel is a must for anyone with a sweet tooth!  Don't miss out on a variety of flavored mimosas including Crafted Mango, Raspberry, or Blueberry.
Scrambler Marie's
A Northwest Ohio staple, Scrambler Marie's is your standard breakfast restaurant with several locations throughout the area. For those with a heartier appetite, enjoy bottomless pancakes, waffles & french toast. Ask for the gluten free menu if you are a Paleo eater or have food sensitivities. http://www.scramblermaries.com/
Black Kite Coffee and Pies
On Saturdays and Sundays, Black Kite Coffee and Pies serves tasty brunch options. The best part is that their menu changes weekly, and they source local and seasonal foods. Updated menus can be found on their facebook page.
Hopefully you have enjoyed this round-up of some of Toledo's best brunch spots and maybe even found a new spot for the best meal of the day—brunch!