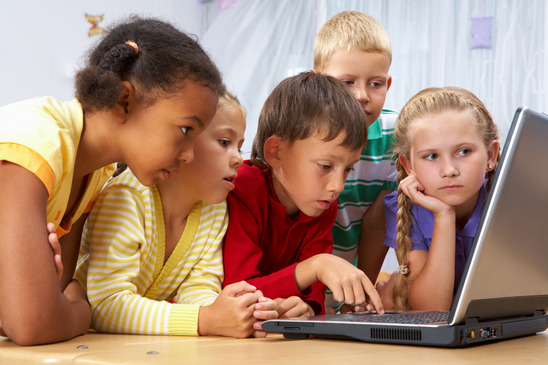 Moving is never a simple task and it becomes even more involved when you move an entire family! If you're looking to move your family and children to the greater Toledo area, you may be wondering just where to focus your search.
The Rush Team knows that in situations like these, your first priorities are finding the best schools for your children and the safest neighborhood for your entire family, which is why we have done some of the research for you! We've compiled a list of the top 5 schools in the Toledo area based on the GreatSchools rating system.
Once you've narrowed down your school search, Craig Rush and the Rush Team are here ready to help you find the perfect house in the most ideal neighborhood.
Great Schools Ratings
Great Schools is a national organization that researches public school systems on a state by state basis and then ranks them from 1-10, 1 being the poorest performing schools, 10 the highest. The ratings are predominantly based on standardized test scores and are an indicator of a number of factors, including:
Student Achievement
Student achievement shows how well students are doing in their academic studies based on their test scores. GreatSchools looks at these scores and uses them to determine the bulk of the overall school rating.
Student Growth
This shows how much students are actually learning in any given year-how much they knew at the beginning versus how much they know at the end. GreatSchools focus their highest ratings on schools that show the biggest individual student improvements from the first day of school to the last.
College Readiness
Based on high school graduation rates and performance on college entrance exams such as the SAT and ACT, college readiness is an indicator of how prepared students are for life after high school. GreatSchools rounds the rating system out with careful data collection on these college exam scores.When combined, the three aspects of the GreatSchools rating system gives you a solid picture of how prepared a school is to give your child the education they need.
Top 5 GreatSchools in the Toledo Area
As a fairly large sized city, Toledo has a great number of schools to choose from. However, like all cities, not all of the schools are equal in terms of student performance and academic opportunities.
The Rush Team has studied the Great Schools website and put together a list of the best 5 Toledo schools in the area to aid you in your search.
Dorr Elementary
With 88% of students proficient in math and 92% of students proficient in reading, Dorr Elementary is one of the best schools in the Toledo area. Dorr also has a gifted/accelerated program available for high achieving students as well as additional hands on tutoring and other educational resources.
GreatSchools Rating: 10/10
Number of Students: 480
Elmhurst Elementary
Elmhurst elementary boasts math proficiency testing scores of 87% and reading proficiency scores of 90%. Elmhurst also provides several world language opportunities for their students and many after school clubs and sport opportunities.
GreatSchools Rating: 10/10
Number of Students: 333
Ottowa Hills Elementary
Ottowa Hills tops the list of area elementary schools, with math proficiency coming in at 97% and reading proficiency 99%. Ottowa Hills also offers extra learning resources, a gifted program, and a Targeted Assistance (TAS) program.
GreatSchools Rating: 10/10
Number of Students: 565
Ottowa Hills High School
The Ottowa Hills high school is just as solid in its performance as the elementary school is. Math proficiency comes in at 93%, while reading proficiency is 99%. Ottowa Hills High School also offers 13 art and music programs, 24 sports, and 4 world languages.
GreatSchools Rating: 9/10
Number of Students: 458
Toledo Early College High School
The final school to make our list of best schools in the area, Toledo Early College High school is a small school that focuses on preparing students for university after graduation. Math and reading proficiency at Toledo Early College both come in at a whopping 100%, and they offer several advanced placement courses.
GreatSchools Rating: 9/10
Number of Students: 154
Want More Info about Toledo?
For more information on Toledo schools and the Toledo area in general, please visit the Craig Rush community info page at http://www.craigarush.com/greater-toledo-area.php.
The greater Toledo area is a wonderful place to work, learn, and live and the Rush Team is excited to help make your relocation journey as simple as possible! We have many housing options to choose from within these outstanding school districts. Contact us today and we'll help you find the perfect home for you and your family!
Moving to the Greater Toledo Area? Get a Free List: Houses for Sale Near the Best Schools in Greater Toledo from Craig Rush and the Rush Team! Just contact our team, and we'll send this to you!
For more information about real estate in the Greater Toledo area including Sylvania and Perrysburg, please visit our website at: www.craigrush.com.
Phone: (419) 262-0321
Email: craig@therushteam.com