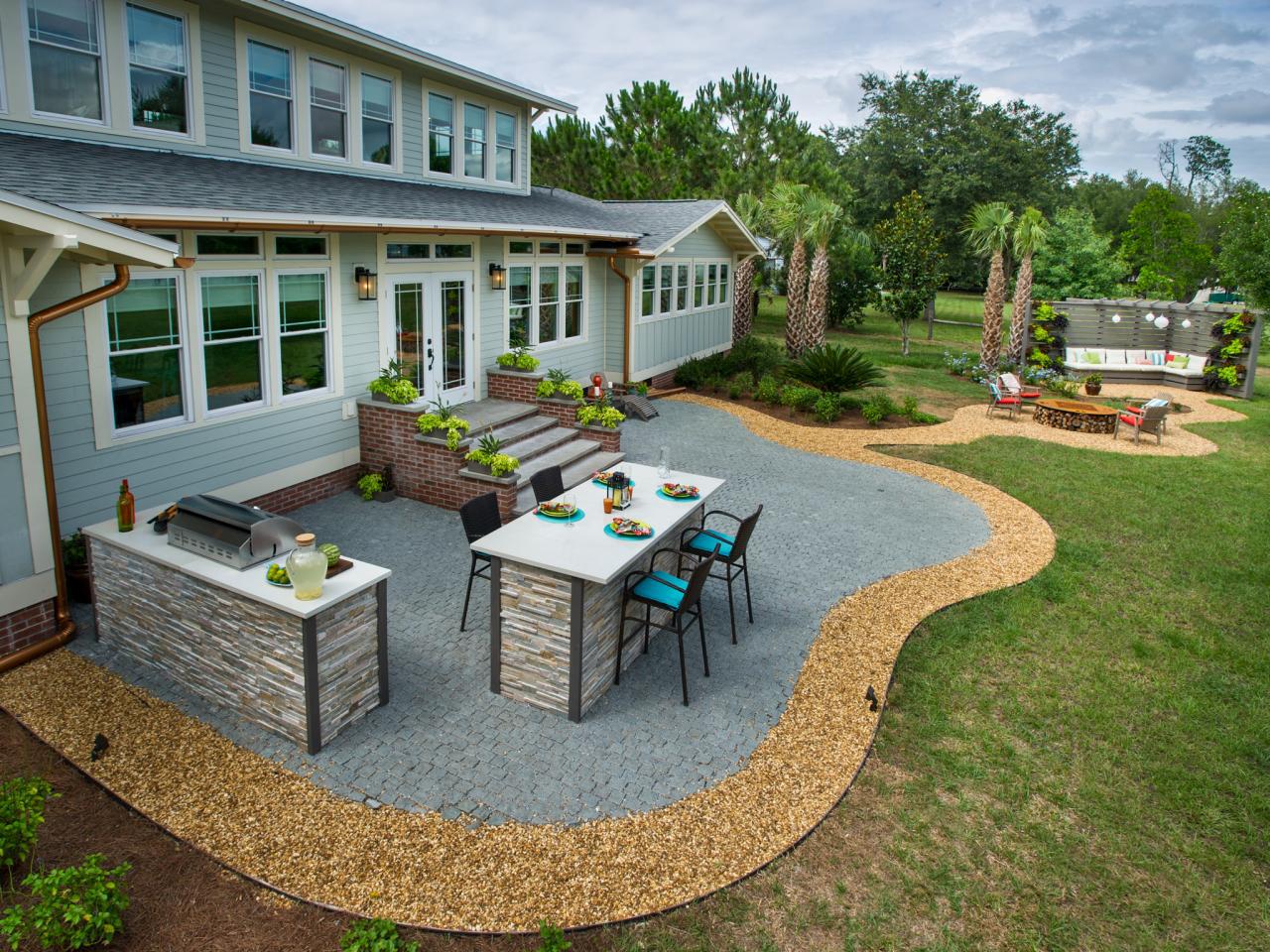 Living in Northwest Ohio provides a small window of time each year to enjoy the warm weather. Summer is a great time to work on outdoor projects to improve your home while adding value.
It is easy to pour a lot of time and money into indoor projects, but outdoor projects can often give you great return on investment, especially since the outside is the first thing potential buyers see about your home.
1. Start with Design Basics
Giving your yard a basic makeover in some of the areas below is a great way to enhance appearance. Consider adding a flagstone walkway, a few stone planters, some flowering shrubs, and quality mulch to spruce up the yard.
2. Add Color and Texture
Adding plants in an intentional way to your landscape can boost the overall appearance of the area by creating a "softscape". Softscapes are created using natural elements of different color and texture to compliment hardscape features such as walkways, patios, stones and bricks.
Consider adding trees, shrubs, perennials, and natural edging to soften and create visual interest in the yard. Additionally, plants and trees may help reduce energy bills by adding shade.
3. Build a Deck or Patio 
Spend more time enjoying the outdoors by adding a patio or deck which will give you a great space to relax or entertain. Adding a deck or patio space can make a yard more functional, but be careful to build it in good proportion to the house and property space available. An out of proportion patio or deck can actually decrease the value of a home. Maybe consider building an outdoor kitchen which are increasing in popularity and have high return on investment.
4. Siding Upgrade  
Changing your home's siding will protect your house against harsh elements but will also enhance the appearance. Whether you choose vinyl, metal, wood or fiber-cement, research your options carefully as each has its own advantages and drawbacks.        Fiber-cement will typically yield a higher ROI than other materials.
5. Reseeding the Lawn
If your front lawn has bare spots and looks patchy, you might consider reseeding it for an even and lush look to your yard.
6. Fire Pit 
Adding a fire pit is another great feature for entertaining and enjoying the outdoor space for longer than one season. More homeowners are interested in extending their living space to the outdoors which is why a fire pit can be a great addition, not to mention cozy and fun for the family.
Renovating the outdoor space in a strategic way can really enhance your home and add dollars to its resale value. Time to get to work while the weather is still warm!