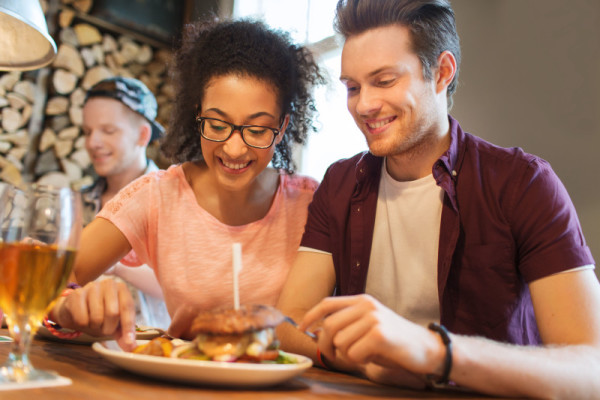 You're ready for fun and exploration – and what is better than checking out the local cuisine? In Sylvania, Ohio, many exceptional restaurants are local, delicious, and priced just right. From traditional American to Italian to Mediterranean and Hungarian, there is truly something for everyone. You can try them all!
We vet our sources carefully – straight from the horse's mouth! Our choices come directly from local opinion – people who've been there, done that, and are happy to share what they know. The following list is compiled of the best of the best. Here are our top 10 places to eat in Sylvania, Ohio.
Element 112. American, French, seafood, $$$. Wine list is exclusively from Northwest Ohio. Comfortable yet dressy, all meals are prepared with local ingredients and menus change daily. Amazing, exceptional, unique. Reservations available.
Revolution Grille. American, $$. Casual and trendy with a full bar. A bit out of town but worth the drive for their eclectic entrees and wonderful house bread. Reservations are available; they also offer cocktails and happy hour.
Executive on the Main. American, $. This traditional diner is casual and family friendly. Come relax after church or have a lingering bunch in this clean, welcoming establishment. Their homemade tortilla soup is outstanding!
Ciao Restaurant. Italian, $$. Casual, appropriate for families and groups, or a special occasion, Ciao has a notable wine list and cuisine from all parts of Italy. Patio seating available. For online reservations, go to http://www.opentable.com/ciao

Tony Packo's Cafe. American, Hungarian, $$. Made famous on the TV show M*A*SH, Tony Packo's is a local landmark! Enjoy their celebrated Hungarian food such as stuffed cabbage or chicken paprika, or go with a classic hot dog. You can't miss! Lunch and dinner daily, with a selection of beer. Family friendly and unique.
Chandler Cafe. American coffee shop, $$. Casual, family friendly with complementary WiFi, this charming cafe is open for breakfast and lunch. Soup, sandwiches, salads, and Seattle's Best Coffee! Fast and efficient, they also offer delicious desserts.
Pita Sub Express. Mediterranean, $. A true local treasure! Friendly, casual with great service, Pita Sub Express offers a wonderful selection of Lebanese food including tawook, falafel, kafta and homemade baba ganouj. Everything is fresh and grilled! Build your own pita or bowl with a delicious selection of veggies and meat.
J & G Pizza Palace. Greek, Italian, $$. Casual, family friendly. Feast on thin crust pizza, gyros or Greek salad in this cozy establishment, then enjoy baklava for dessert. Featuring the best gyros in town, this hidden gem is a Sylvania institution.
Koto Buki Japanese Restaurant. Japanese, sushi, Asian fusion, $$. Delicious, fresh sushi with a nice beer and wine selection. Kid and group friendly, Koto Buki has fantastic Japanese cuisine in a calm, inviting atmosphere.
Treo Restaurant. American, French, Italian $$$. Jazz and Blues club. Casual and classy with live music every night, you will enjoy your time at Treo. Wine and cheese tastings happen every Thursday. They offer a full bar, happy hour and outdoor seating. Reservations available.
Price point: $ – most meals are under $10; $$ – meals range between $11-30; $$$ –  meals range between $31- $60.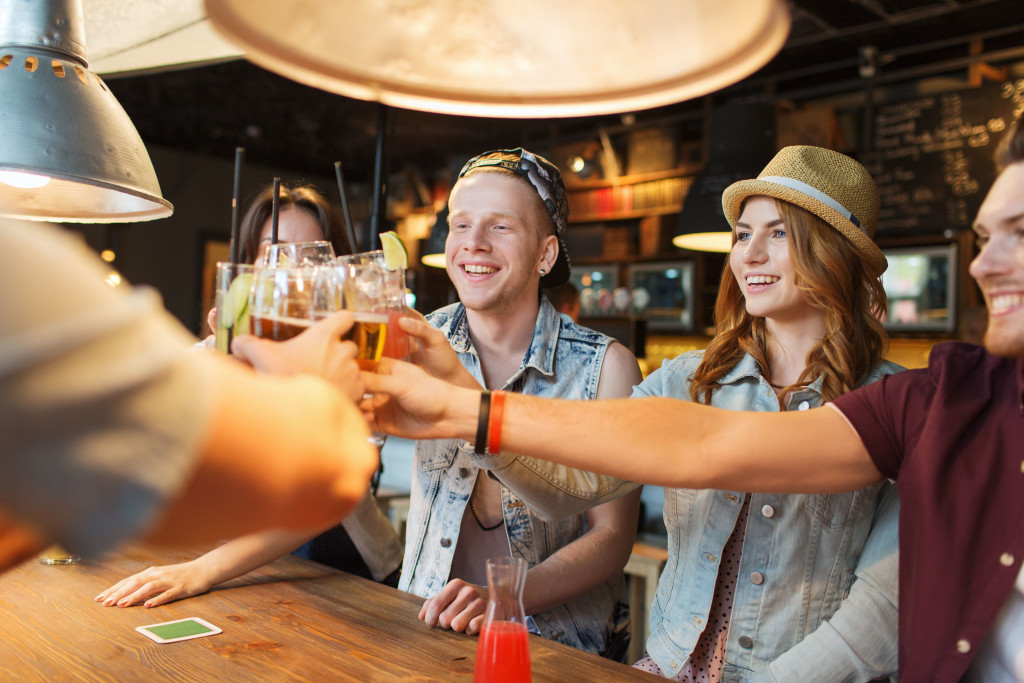 About Craig A. Rush
Craig A. Rush is a life-long resident of the Greater Toledo Area, as well as an experienced Realtor. Craig and the Rush Team specialize in helping families find a dream home and relocate to communities in Sylvania and Toledo.
Contact Craig A. Rush and the Rush Team today to learn more about the local area and get your questions answered. Give our office a call at (419) 725-1807 or send us an email at craig@therushteam.com.
We look forward to hearing from you!
Connect with Craig A. Rush on social media for the latest Toledo real estate news.